Meet our team:
Jerome Hillion, Salon Owner, Award-Winning Hair Stylist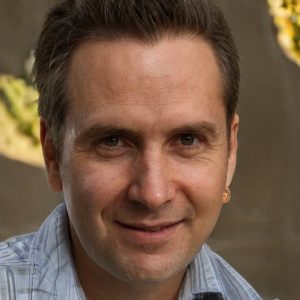 "I began my career in the beauty industry working for Louis Tua and Co. At that time, I became interested in the career of hair styling," Hillion said. "I like to try new trends and color combinations when it comes to hair styling, and the results show in the feedback my clients give me."
Jerome shared that he has always known he wanted to run a beauty salon, and when he began opening his own salon six years ago, he knew that he wanted to offer his client's, "professional services at a quality price."
"I can't thank my clients enough for bringing their friends and family here for a well-deserved pampering," he shared. "Their patience, loyalty, and confidence give me a warm glow as I get to create a fresh new look for each of my clients every day. I love my clients to be healthy, sexy, and confident."
Jerome's family will always be in the industry because it gives them the means to "stretch their family income with a salaried position, which is the basis for any business," he explained.
"I encourage my employees to give back to the community in all manners possible," he added. "I have given scholarships to local high schools and spoken at multiple workshops and trade shows as a speaker for local salons. I look forward to many years of collaboration, growth, and success for my salon and for the clients."
Becky Brewer, CND Technician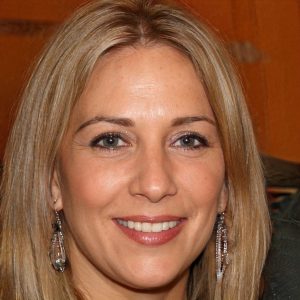 "I always wanted to become a nail tech when I was younger," Becky Brewer said. "I started working at a salon at 17, and then went on to nail technician school when I turned 18."
Becoming a CND Technician was another dream come true for her, but it wasn't until a few months ago that she finally completed the program, and has now become a permanent staff member at the salon.
"Being a technician means I get to help my clients feel beautiful and to be their best selves all day," she said. "Every time I get to look in the mirror and see a smile on my client's face makes my day."
She was excited to share how she helps her clients feel the best they can feel in their skin, and the importance of communication and compassion with her clients.
"If a client tells me they are uncomfortable with a certain color or shape of nail, I will ask them to try it out so I can see how it looks on them," she explained. "Sometimes they are so used to that specific color that they aren't even aware they are making it harder for themselves. I want to help them find a shade they like."
Linda Hughes, Nail Technician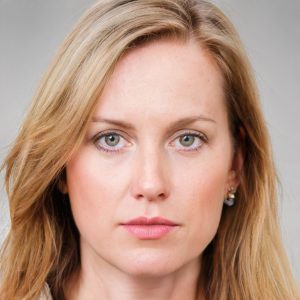 She has been a nail technician at the same salon in her hometown for over eight years now, and said she is thankful to be working in her hometown where she can be close to her family and be comfortable with who she is.
"The staff here is amazing, the clients are so fun, and everyone is such a warm person. I love my job, and can't imagine doing anything else," she said. "I have my life back here, I have family here and I can see my future here. It's home, and I would not trade it for the world."
Stacey McCray, Hair Stylist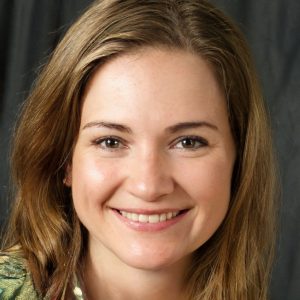 "I've been in the hair industry for years and have been a hair stylist for a salon and a barber shop," said Stacey McCray. "I have always wanted to be a hair stylist, and have a career that allows me to meet new people, see different places and have fun every day."
She enjoys being able to show her clients what she has learned from working in her family's business.
"I am a master at braiding and hair cutting," she said. "When I was a student, my mom, who was also a hair stylist, took me under her wing and taught me how to be a great hair stylist. I always try to live up to the standard she set for me, and now I want to make my mom proud of me."
She loves doing what she does because it allows her to help people feel good about themselves, and make them feel special.
"I love working at a salon because my job allows me to meet new people and see new places, and the clients are so fun," she said. "I feel so lucky to have a career that I enjoy."
Ashley Withers, Nail Technician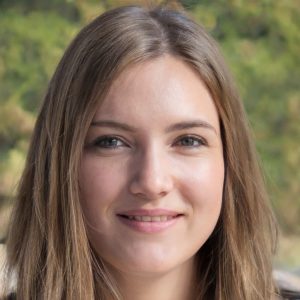 "I grew up with a nail technician for my mother," said Ashley Withers. "She would give me her business card and teach me everything I know. I knew at a young age that I wanted to work in the beauty industry."
At a salon, she can help her clients feel comfortable and pampered.
"My job allows me to meet new people and see different places, and the clients are so fun," she said. "I love going to my clients' homes and seeing them relax. I feel so lucky to have a career that I enjoy."
Diane Ramey, Make-Up Artist
Diane Ramey is a seasoned make-up artist who has worked in the beauty industry for over 30 years, and is excited to be working in a salon and sharing her knowledge with the new CND technicians.
"I love that I get to help make people feel beautiful and give them something to smile about," she said. "It is the best job in the world!"
When she is not working, Diane enjoys spending time with her grandchildren and friends, and going to church.
"My husband and I love to camp," she said. "We love to hike and take road trips."
She has been in the beauty industry for over 30 years and has been a professional make-up artist for 15 of those years.
"I have always loved helping people feel their best in their own skin, and I enjoy working with different styles and ethnicities," she said.