Jerome Hillion Hair And Makeup services booking
To book our services contact us at booking@jeromehillionhairandmakeup.co.uk
We are available to work for you day, evening and at weekends and have access to mobile equipment.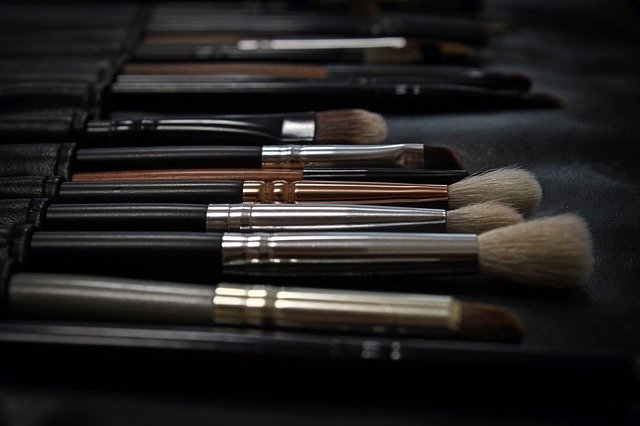 Booking policy and services we can provide
We work to 2 different hours each day. Evenings are 5.30pm -9.30pm, daytime services 7.00am – 2.00pm.
For weekend appointments we are open all day Saturday (closed Sunday), and all day Sunday.
If you want to book a weekend Saturday appointment please book 12 hours ahead of time to allow us time for prep for your service, We would recommend you book 7 days in advance.
Travel expense allowance is included in our rates, also where ever you travel is required please contact us to discuss.
Take up appoinments
Appointments are booked in 30 minutes advance. If you are unable to arrive for your booking time your services will be cancelled, we will refund any money due (minus 20% off your service – we do still want our time back to pursue your hairdress/make-up artist from next time round!)If you are unable to contact us please call 01632 960082 or email us. Please ensure you give us as much notice as possible before your appointment.
Cancellation policy
Please note that our cancellation policy is two hours before your appointment. If your appointment is over two hours we do reserve the right to fully refund your services without penalty. Where ever you travel to see us is included in our rates. You will need to contact us to discuss your travel to us, we are only available to work within the area shown in our profile photo.
Our rates
Services we offer are Haircuts, Colour, Lashes, Nails, Complexion, Make-up, Shadow, Eyebrows and Eyeliner.
Browse our collection of services and prices to work out which would be best for you.
Booking Mobile Treatment
We are mobile and based in the Brighton area but we offer treatments to anywhere in England.
New client payment options
We have now implemented the following options as part of our new payment options for all clients, New clients can now choose whether or not they would like to pay for services at the end of their first booking with us, and also how they would like their payment taken at the end of their first booking. (Paypal/ direct debit)
After booking services:
1) New clients can choose at the end of their first booking, whether they wish to pay for services or not (After booking payments option below)
2) Normal payment options (e.g. direct debit or paypal) apply and service are charged at the end of service as per usual (Do Not Use this option if you want to book for shorter appointment times and use only payment)
3) No payment is required for services, however we do require that the clients sign in and collect the payment from us on the day. (No receipts are given, only tickets are stamped on the day)
We are so excited to have secured two additional outlets to our ever growing business. The new outlets offer the same high standards of services and hospitality, whether your treatment is a full highlights, sleek and sleek and we have the stylists to make it happen!
Booking for both services we have a combined opening times of 8.00am-4.30pm, our services are available day and evening.
If you require any further information on the services please feel free to call or email us on any of the numbers listed below or at booking@jeromehillionhairandmakeup.co.uk
Brief us on how we can help you
You can contact us in different ways but in this case would you like a mobile number or direct email.
As we are only based out of Brighton, please contact us to confirm that we can be of service, we are not mobile and won't be able to cater for your needs due to the distance from the area you live, where ever you travel to see us is included in our rates.
As we are mobile and can offer hairdress and make-up treatments anywhere in England
Direct Enquiry
When contacting us please ask if you require hairdress and/or make-up treatments, please be specific and give us what you are looking for.
Please include full name, date of birth, and email, we prefer full name so that we can provide you with a quote.
Terms and Conditions
Service charges:
Appointments are prepaid and all clients are responsible for payment in full. No refunds for either payment option are available at any time. All products purchased are for client use only. Additional freebies such as mascara, blush and pedicure are not included.
Reservations:
All appointments are booked in 10 minutes lead time, We can book a 15 or 30 minute appointment, please let us know which appointment time you are wanting to book when making your appointment booking.
Appointment Closure:
Two hours before our appointment times, our reservations are considered valid. If you are unable to attend your appointment we will attempt to reschedule your appointment. If your appointment is cancelled within 24 hours of your first booking (working hours only) 50% of the appointment time will be refunded. All services (appointments) booked or cancelled less than 24 hours in advance of our service times are considered non working hours and non working hours are non refundable. Cancellation policy of the salon will prevail.